MODERNIST BANKS - 12.06.21
The tour explored the city's most impressive modernist banks, such as the Yorkshire Bank HQ and Bank House. Attendees were treated to geometric compositions, glossy facades and a wealth of architectural history.
UNIVERSITY OF LEEDS - 10.10.2020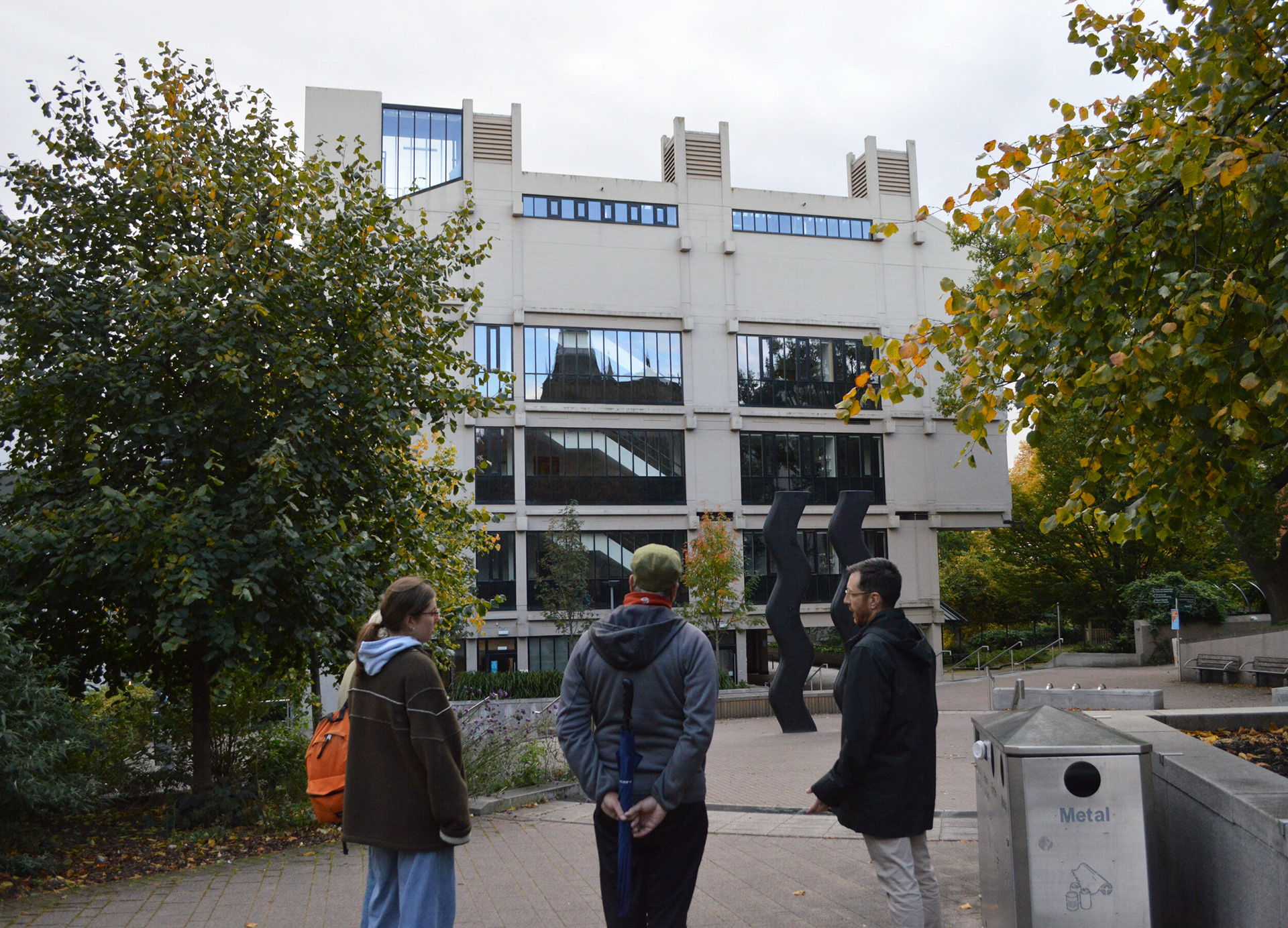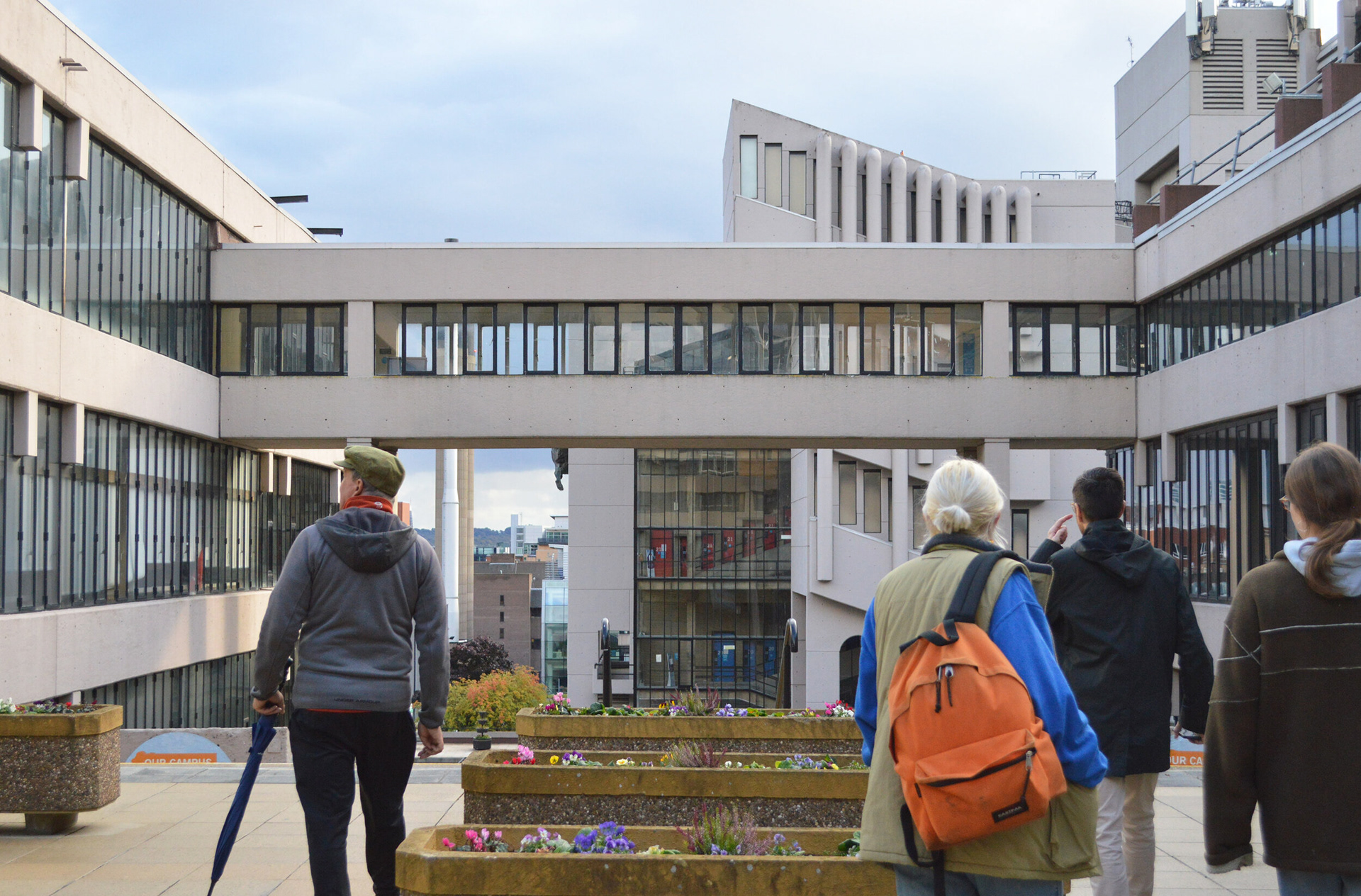 The tour explored the exteriors of the iconic site designed by the acclaimed architectural practice Chamberlin, Powell and Bon, best known for the Barbican Estate in London. The walk concluded at the centrepiece of the complex, the impressive Grade II* Listed Roger Stevens Building.
Although attendees were limited to six, in line with social distancing guidance, it included fascinating discussions between architects, architecture enthusiasts and current University of Leeds students.